DeFi
In 2020, the " DeFi Summer" left people fascinated by the charm of Decentralized Finance, and also brought the Ethereum ecosystem to the forefront of crypto space. Let us show you here how to play with the DeFi "Money Legos".
KILT is a blockchain protocol that provides the ecosystem with secure, scalable, and decentralized digital identity solutions.
After being online for four months and occupying half of the market share of LSDFi, Lybra Finance keeps the eUSD interest rate at around 8% and recently announced that V2 will be launched soon. What changes will this bring to this emerging project?
Unibot lets users purchase cryptocurrency with just a tap on Telegram. Its token, UNIBOT, surged from $2.46 two months ago to a recent $199.30. What caused this meteoric rise? Is there room for other bots?
According to the data from rwa.xyz, Centrifuge is currently the project with the highest active loan amount in the on-chain private credit sector. It has business relations with established DeFi brands like MakerDAO and AAVE, making it an indispensable target for those studying Real World Assets (RWA).
Level Finance is the largest decentralized perpetual contract trading platform on the BNB chain. It utilizes a liquidity pool model where LPs act as the counterparty in trades, sharing in transaction fee profits. Trading prices are updated in real-time by oracles. A distinctive feature of the protocol is the introduction of "Tiered Tranches" for risk management. Each Tranche contains varying proportions of volatile assets, leading to differing incentives and revenue allocations. LPs can add liquidity to various Tranches based on their risk preferences.
The Dollar milkshake theory argues that as central banks around the world inject cheap liquidity like milkshakes into their economies via soft monetary policies, the U.S. Dollar will act as a straw to suck up global capital.
UNIFI Protocol DAO is a platform that comprises several interoperable, decentralized, non-custodial smart contracts that seek to bring De-Fi closer to the world.
This article helps you understand the brand-new aggregate protocol Uniswap X launched by Uniswap, explore the changes it has made, how it differs from other aggregate protocols, and how it upgrades our DeFi experience.
As DeFi, NFTs, GameFi, and other sectors evolve, on-chain data analysis becomes increasingly crucial for Web3 users. This article introduces analytical tools such as Etherscan, Dune, The Block, Nansen, Coingecko, and their respective use cases.
Venus protocol is a decentralized finance (DeFi) platform on the Binance Smart Chain, allowing users to borrow, lend, and earn interest on crypto.
SelfKey is a blockchain-based self-sovereign identity platform that enables users to securely own and protect their data away from the reach of third-party interference. It is a valuable tool for individuals and businesses alike.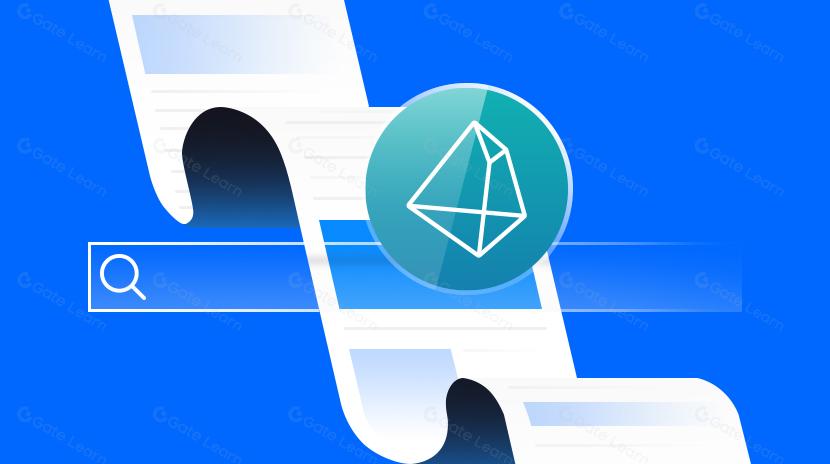 Trias is a decentralized infrastructure aimed at providing trustworthy and reliable cloud computing. Its three-layered architecture (Leviatom, Prometh, and MagCarta) enables it to serve as a foundational Layer-1 for public blockchains like Ethereum.
Metis Andromeda is a Layer-2 solution developed by Metis DAC for the Ethereum blockchain, providing fast, cost-effective transactions through a Smart L2 upgrade while maintaining Ethereum's security. Metis emphasizes decentralized collaboration and enhanced scalability for blockchain applications.
ArbDoge.AI (AIDOGE) is not a regular crypto project but an experiment on the Arbitrum network created by a group of AI "organisms" whose aim is to revolutionize the Arbitrum ecosystem by creating a series of products using AI and web3 (blockchain) technology.
Milady (LADYS) has joined the ranks of meme coins that have gained wide popularity from the influence (or endorsement) of Elon Musk. Milady is a self-organized meme coin without affiliation to the Milady Maker NFT collection.