Tutorial
The crypto world is an ever-evolving ecosystem, where you'll never run out of new things to learn. But don't worry, we've got you covered with our step-by-step tutorials about the most cutting-edge crypto products.
Unibot lets users purchase cryptocurrency with just a tap on Telegram. Its token, UNIBOT, surged from $2.46 two months ago to a recent $199.30. What caused this meteoric rise? Is there room for other bots?
Why must we fill in RPC when adding a network on MetaMask? Why can't any Dapp development go without RPC? How can some leverage RPC for front-running trades? Which providers offer RPC services? This article answers all your questions about RPC.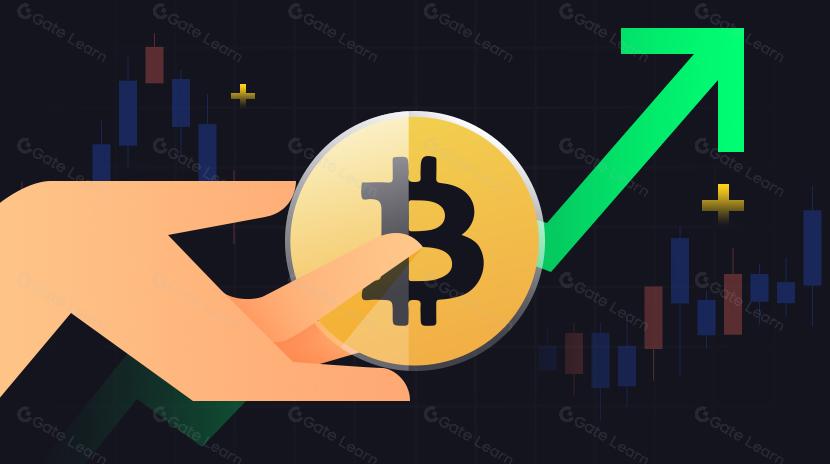 The Hash Ribbon, launched in 2019, is an indicator developed in response to the mining properties of Bitcoin. Historically, buying Bitcoin after the Hash Ribbon buy signal has almost always yielded rich rewards for investors.
As DeFi, NFTs, GameFi, and other sectors evolve, on-chain data analysis becomes increasingly crucial for Web3 users. This article introduces analytical tools such as Etherscan, Dune, The Block, Nansen, Coingecko, and their respective use cases.
In any market, optimizing time is of utmost importance in long-term investments. For investors who need more time to monitor the market constantly, it is essential to determine the market trend before entering. Using the Vegas Tunnel, investors do not need to constantly monitor the market, yet can reap decent profits in long-term investments
Edgecoin (EDGT) is a cryptocurrency for education that utilizes blockchain technology to provide secure and decentralized data management solutions.
QuestN is a Web3 task certificate platform built for B-end users. In the same field, most mainstream task certificate platforms such as RabbitHole and Galxe only allow B-end clients of a certain scale to post tasks through platform filtering. However, since its launch, QuestN has set no threshold, allowing entities like KOLs, communities, and DAOs to post tasks. Nevertheless, to ensure the quality of B-end clients, QuestN requires clients to link official websites, social accounts, etc. For tasks that offer token rewards, clients must deposit the reward tokens in advance into a vault, serving as a capital verification process. Previously known as Quest3, the platform, along with its name change, has unveiled new strategic intentions as a project targeting the task scene as its market entry point.
A Pennant is a trend continuation pattern, which follows price trends, either bullish or bearish. It helps traders monitor price trends.
Galaxy Digital is a technology-driven financial services and investment management company that offers a comprehensive range of financial solutions covering the digital asset ecosystem to institutional and direct clients. Led by its CEO and founder, Mike Novogratz, Galaxy Digital is operating in areas such as trading, asset management, investment banking, mining, and principal investments.
The Market Facilitation Index (MFI) is a trading analysis tool that helps traders and investors understand the strength and efficiency of price movements in financial markets.
The wallet serves as a user portal into the blockchain ecosystem, a role akin to that of a browser in the realm of the internet. As the industry rapidly evolves, new use cases continue to proliferate, with emergent areas such as DeFi, NFTs, and cross-chain payments frequently making their presence felt. Wallets have transcended their original function of simply storing digital assets to becoming indispensable tools for blockchain users. OneKey is a burgeoning hardware wallet, championing the cause of open-source and committed to eliminating single points of failure. Recently, it has witnessed a sharp uptick in sales within the Asian market.
Phantom is a non-custodial browser extension and crypto wallet that provides a simple and secure way of interacting with numerous blockchain networks in the Solana ecosystem. Emerging during the thriving period of the Solana ecosystem, Phantom's extension is user-friendly, allowing users to send and receive cryptocurrencies easily, collect NFTs, and trade cryptocurrencies directly within the wallet. Additionally, Phantom is compatible with any operating system that supports browsers. This means that Phantom is compatible with Windows, MacOS, and any Linux distribution. Phantom has recently announced its expansion to Ethereum and Polygon, which makes it fully compatible with applications in the Ethereum, Polygon, and the entire Solana ecosystem. This significantly enlarges the market reach of Phantom. With its ongoing development, Phantom is poised to compete head-on with MetaMask, the largest wallet application in the crypto industry.
The fully diluted market cap is a valuation metric considering the total supply of tokens proposed at launch. Learn more about how to calculate the FVD of cryptocurrencies to pick winners.
Crypto cards offer convenience, security, and rewards, but also face regulatory challenges and limited merchant acceptance. Their future is promising but subject to various factors.
Along with the developing Layer 2, Vela Exchange becomes another derivative protocol similar to GMX in the Arbiturm ecology. They have similarities in both the token economy and LP mechanism. Vela deserves continuous attention in the overall growth of Arbiturm.