Gate.io Options Daily Contest is coming back again! Top ranking traders of Short-term (10min/ 30min/ 1h/ 4h/ 1d) Call and Put Options will share a reward pool of 7,000 GT. There will be a maximum of 30 winners each day and a total of 360 winners over 12 consecutive days. All users have the chance to win a Lucky Prize of 300GT!
Gate.io Android App v2.6.6 is released and supports Short-Term Options Trading.
Download now at:
https://www.gate.io/mobileapp
(existing users can update to the latest version from the left side menu)
Scan and download at:
【scan code】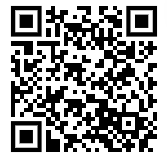 1. Time
From 12:00 AM GMT August 10th, 2020 to 12:00 AM GMT August 22nd,
2020, for a duration of 12 days, with daily rankings..
Check the daily rankings here:
https://www.gate.io/short-term/options_market_info/ranking
2. Reward
The competition results of the previous 24 hours will be calculated on 12:00 AM GMT each day.
1st prize: 130 GT
2nd prize: 90 GT
3rd prize: 50 GT
4th-30th prize: 10 GT each winner
3. Rules
1) Traders who trade short-term Options during the competition period will automatically be subscribed to the competition.
2) The competition result of the previous 24 hours will be calculated at 12:00 AM GMT each day.
3) During the contest, the amount of funds transferred is subject to restrictions. The minimum profit is 20 USDT, ranked according to the profit ratio (profit totals/principal totals). The 1st to 3rd prize will be set as 130GT, 90GT, and 50GT, with winners ranking 4th to 30th being awarded 10GT each.
4) The number of daily Options orders should be between 1-40 (orders that are cancelled before striking are not included).
4. 300 GT Lucky Draw
1)The Lucky Draw is open to any user who trades short-term Options during the campaign and makes a daily profit of more than $100 USDT.
2) Winners of the competition are twice as likely to win the Lucky Draw.
3) To ensure a fair and transparent result, the entire Lucky Draw process will be recorded as a video clip, which will be published on Gate.io's social media platforms afterwards.
*Attention:
1) The earnings from the competition will be calculated based on the accumulated earnings from the BTC/USDT contract trading (including unrealized losses/earnings, realized losses/earnings, trading fees and other handling fees etc.)
2) Principle = original account balance + subsequent transferred-in funds
3) Accounts with abnormal trading activities (e.g. use of other accounts to multiply earnings) will be excluded. Their rank will be passed on to the next eligible candidate..
4) Only KYC verified users are allowed to participate.
5) Risk warning: Please note that cryptocurrency markets are extremely volatile. Please be aware of the market risks and choose leveraging amount cautiously.
6) To learn how to trade Gate.io Futures, please go to the Trading Simulation Area for more practice.
How to trade Options
Users can go to the home page of Gate.io, head over to 'Derivatives' under the navigation bar, and click 'Short-term Options' under 'Derivatives'
Or directly head over to
https://www.gate.io/short-term-options/BTC_USDT
The BTC/USDT options trading is currently only available on Web; mobile users will get access to this feature soon, after our next App upgrade.
Simulation trading:
https://www.gate.io/testnet/short-term-options/BTC_USDT
About Options trading
An options contract is an agreement between a buyer and seller that gives the purchaser of the option the right to buy or sell a particular asset at a later date at an agreed upon price.. The buyer is able to buy the underlying asset at the strike price to make a profit and can simultaneously choose to not buy the asset to reduce losses. However, for the seller who has sold the Option and received the premium from the Options buyer, there is an obligation to sell the underlying asset as stated in the Options contract. Unlike traditional financial instruments such as spots and futures, Options are contracts which grant rights but incur no obligations.
For more information on Options, please read:
What Are Short-Term Options
Gate.io Cryptopedia:
What Are Options
Gate.io is a trading platform that does not charge listing fees, only launches quality projects, and provides users with 100% guaranteed and instant deposit-withdrawal services.
Get 30% of all referees' trading fees in the affiliate program at
https://www.gate.io/myaccount/myreferrals
Click to Sign up :
https://www.gate.io/m#/register
Download it now at:
https://www.gate.io/mobileapp
Scan and download at:
Gate.io New Features:
Spot Trading on Gate.io (200+ tokens):
https://www.gate.io/trade/BTC_USDT
Margin Trading on Gate.io (Long or Short):
https://www.gate.io/margin_trade/BTC_USDT
Perpetual Contract Trading:
https://www.gate.io/futures_trade/BTC_USD
Lending on Gate.io (secure and stable, high annual return):
https://www.gate.io/margin/lend/USDT
C2C Trading on Gate.io:
https://www.gate.io/c2c/usdt_cny
Download Gate.io APP:
https://www.gate.io/mobileapp
Download Wallet.io (ALL in ONE):
https://www.wallet.io/
Follow us and get updated at (Follow as to win bonus)
Facebook:
https://facebook.com/gateioglobal
Twitter:
https://twitter.com/gate_io
Telegram:
https://t.me/gate_zh
Instagram:
https://www.instagram.com/gateioglobal
Medium:
https://medium.com/@gateio