Blockchain
Blockchain is the underlying technology for almost all cryptocurrencies. It is a distributed ledger jointly maintained by decentralized nodes around the world. Blockchain is hailed as "the trust machine", enabling trustless peer-to-peer payments. Blockchain will become the infrastructure for the next generation of the Internet - Web 3.
Tokenized bitcoins are tokens that mirror the value of Bitcoin, allowing seamless transactions on different blockchains, notably Ethereum, opening doors to a more interconnected financial landscape.
Will the once-popular RWA become the catalyst for the explosive growth of the cryptocurrency market? Will the combination of RWA and DeFi create new opportunities? This article aims to unravel the current narrative surrounding RWA by examining its origins, advantages, disadvantages, and the path for bringing RWA assets on chain.
After the DeFi Summer, the previously high annualized return rates are no longer present. Then, the United States entered an interest rate hike cycle, which coincided with the emergence of RWA. RWA leverages the global nature of DeFi to bring real-world assets into the blockchain, and giants from various fields are also eager to get involved. With the improvement of regulatory policies, RWA will usher in new development.
Solv Protocol is a decentralized financial infrastructure protocol that utilizes the ERC-3525 standard and other innovative technologies. The platform, Solv Finance, currently serves over 26,000 investors and has raised over $192 million for fund products on the V3 platform. In this article, we will explore its mechanism, products, and tokenomics, and analyze its competitiveness and long-term development.
This article explores how Web3 technology fuels innovation in User Generated Content (UGC). Through case analysis, it showcases how Web3 empowers creators with increased freedom and ownership protection in the metaverse, gaming, and social domains. Additionally, it addresses challenges such as regulation and copyright protection.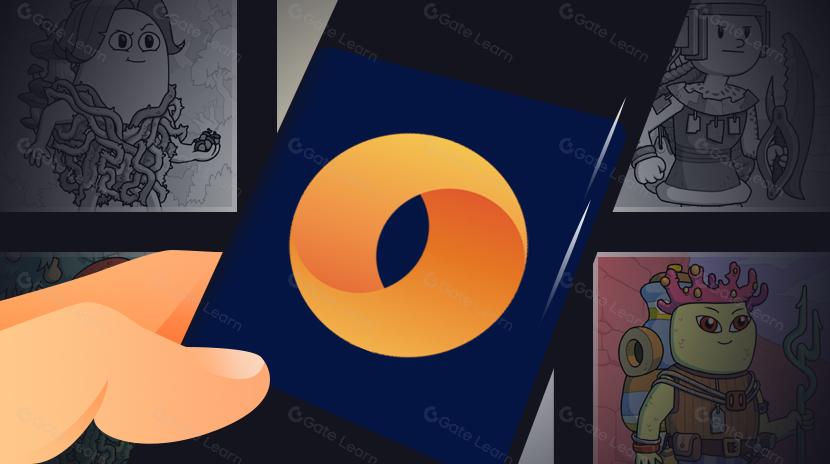 Merit Circle is a game guild that exists in the form of a DAO. It has developed itself into a competitive gaming ecosystem through four verticals: investments, gaming, studios, and infrastructure. The utility and value of the Token MC are maximized within this ecosystem. To date, Merit Circle has over 40 portfolios and a DAO treasury close to $100M. Recently, it has also launched its own blockchain called Beam.
The zk-SNARK technology represents a significant breakthrough in the fields of privacy protection and encrypted verification. It is not only promising in providing strong privacy guarantees but also practical in enhancing the scalability of blockchain and various other applications.
Zero-Knowledge Proof (ZKP) is an encryption method that allows one party (known as the prover) to prove to another party (known as the verifier) that a statement is true, without revealing any other information. The popular ZKP solutions include zk-SNARKS, zk-STARKS, PLONK, and Bulletproofs. This article will introduce these four types of ZKP solutions and analyze their advantages and disadvantages.
This article explores the development trend of multi-chain in blockchain and the core position of cross-chain interoperability protocols, focusing on the analysis of Layer Zero's technical characteristics, advantages, and ecological status. Through a detailed introduction of LayerZero from infrastructure to application examples, it reveals its broad prospects in the field of full-chain interoperability protocols.
The article sorts through the development history of Web2 game engines and explores the ECS architecture of Web3 game engines. It also analyzes the significance of Web3 game engines for the development of blockchain games, and provides a forward-looking perspective on the future of Web3 full-chain games, believing that they could become an opportunity for the practical application of blockchain technology.
This article delves into the diverse perspectives on the future direction of blockchain development, with a particular focus on the current state of multi-chain narratives compared to Layer2. By providing a comprehensive overview and side-by-side comparison of both old and new blockchain solutions, we gain insight into the current state of Layer2 networks. The structure of Cosmos is also introduced to analyze the present situation and prospects of Layer2 competitors like Op Stack.
This article explores the business structure and logic of EigenLayer, providing an evaluation of its project. It also seeks to address a series of essential questions, including the definition of Restaking services, its target customer base, and the primary issues it resolves.
This article reviews the history of L1 and Ethereum's dominance in the blockchain realm, comparing key indicators like user count, developer activity, and liquidity across various L1 blockchains to explore if any have the potential to surpass Ethereum. It analyzes each platform's strengths and challenges, attempting to predict factors that will influence these networks' future growth and market acceptance.
This article explains the technical details of Web3 implementation, including concepts such as credentials, account abstraction, and social graphs, its rise and challenges, how to explore and experiment with account abstraction through CyberConnect, and integrate it into an actual Web3 environment.
As the fervor around Ordinals and BRC-20 intensifies, a key question emerges: how can Bitcoin scale while maintaining its store of value, ensuring sustainable growth for the future?