Ethereum
In the world of crypto, Ethereum is the source of innovation, where DeFi, NFTs, Layer 2, and numerous new technologies were created. One of its co-founders, Vitalik Buterin, is a key opinion leader in the crypto world. Ethereum launched a series of important upgrades to transition from proof-of-work (PoW) to proof-of-stake (PoS), which may help to break down the Blockchain Scalability Trilemma and makes Ethereum a "ultra-sound money".
Discover the intricacies of Decentralized File Storage (DFS) and its pivotal role in decentralized digital ecosystems. Find out how DFS enhances data accessibility, reliability, and security.
Discover the power of Rust, the modern computer programming language known for its speed, safety, and high performance.
CyberConnect is a Web3 social middleware infrastructure that enables any development team to build various social-based applications on its provided middleware. The core product is focused on creating a decentralized social graph. Its infrastructure emphasizes data sovereignty, implementing a user-centric data flow system based on Ceramic and IPFS storage layers.
This article elaborates on the differences between Eclipse and current rollup technology from multiple perspectives, highlighting its combination of advantages such as SVM, DAS light nodes, RISC zero-knowledge proofs, and employs MetaMask Snaps for seamless transitions.
The article provides a comprehensive introduction to the history of PBS and offers a detailed interpretation of several future development directions for PBS.
This article explores the principles, applications, potential risks and mitigation strategies of intent.
This article explores Rollup economics, decoding the potential revenue system of future Rollups. With the further optimization of Layer2 network sequencers toward centralization and profitability, this is a main direction for future development and worth understanding.
Tokenized bitcoins are tokens that mirror the value of Bitcoin, allowing seamless transactions on different blockchains, notably Ethereum, opening doors to a more interconnected financial landscape.
Polygon 2.0 (POL) represents the next evolution in scalable blockchain solutions. Learn about its features and how it's advancing the decentralized ecosystem.
This article explores the business structure and logic of EigenLayer, providing an evaluation of its project. It also seeks to address a series of essential questions, including the definition of Restaking services, its target customer base, and the primary issues it resolves.
This article reviews the history of L1 and Ethereum's dominance in the blockchain realm, comparing key indicators like user count, developer activity, and liquidity across various L1 blockchains to explore if any have the potential to surpass Ethereum. It analyzes each platform's strengths and challenges, attempting to predict factors that will influence these networks' future growth and market acceptance.
This article explores Optimism, a prominent Layer 2 solution on the Ethereum network, known for reducing gas fees and speeding up transactions. Delving deep into its features and functionalities, we compare it with other solutions including Arbitrum and Polygon, aiming to deduce if it holds the future of Ethereum. The guide also offers insights on leveraging Optimism effectively while addressing frequently asked questions in the domain.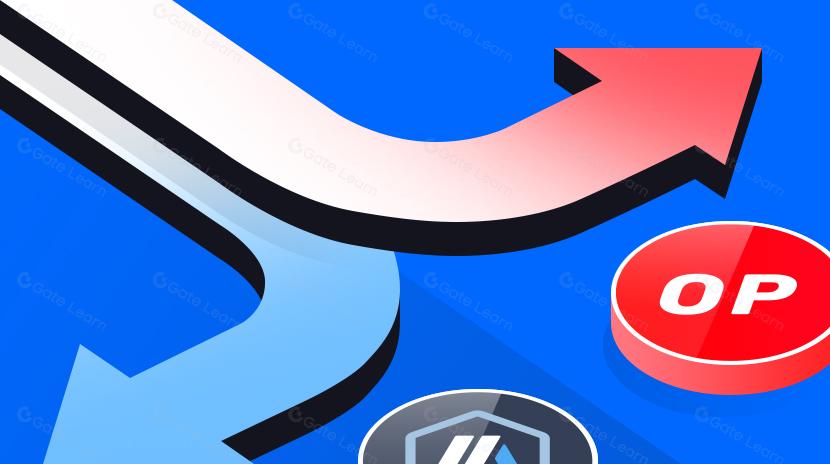 The Cancun upgrade, under EIP4844, is projected to take place between October 2023 and January 2024. Following the record highs in token prices for both leading L2 projects, Arbitrum (abbreviated as ARB) and Optimism (abbreviated as OP), there has been a significant pullback in the first half of the year. Now might still be an opportune time to strategize and position oneself in the sector.
Discover TCRs and their role in decentralized community curation, empowering transparent and fair data filtering in blockchain technology.
Discover the essence of Solidity, Ethereum's smart contract language, and its impact on blockchain innovation.