Gate.io Released Android App (v2.3.3 Beta) - The Best Cryptocurrency Trading APP
2018-11-07 03:42:03
Read:120482
Gate.io has released the mobile APP for Android (v2.3.3 Beta), which is one of the best digital currency assets exchange APP. New features include margin trading (up to 3x leverage), lending (annual return up to 7% - 70%), global markets charts, tokens information,
large
order monitoring,
large
transaction monitoring, holders distribution analysis, etc.
The current App users can update by clicking "Update" from left navigation column (showing when sliding from left to right).
The new users can download the formal edition from the links below, and then update to Beta version.
Download APP:https://www.gate.io/
mobileapp
Scan the QR code to download: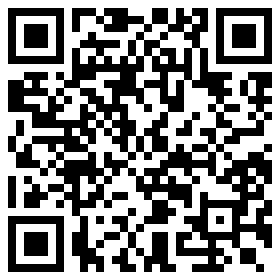 Update Details:
1. Wallet interface:
1) Added Transfer " In/Out" button in the margin account;
2) Added "Lend" button in the lending account.
2. Margin Management
1) Added margin account detail to help users view current leverage details;
2) Added assets transfer function to enable users to transfer asset of margin account on APP;
3) Added assets transfer record function to help users view current transfer details;
4) Added list of borrowable tokens, which enables users to check current borrowable tokens and perform borrowing operation and choose whether to auto-renew.
5) Added
auto-repay
function, which enables users to view repayment orders in different status and repay.
6) Added repayment record function, which enables users to review repayment details.
3. Lending Interface
1) Added lending to help users to gain more earnings through lending;
2) Added display of lending order list, which is convenient for users to view their lending orders in different status;
3) Added lending history to help users to view the status of the offering.
4. Trading Interface
1) Added holders distribution of tokens, which is displayed in the chart and detailed list, so that users can conveniently view the TOP 100 holding addresses of current token;
2) Added large transfer monitoring function, enabling users to view the recent
large
transfer of current token;
3) Added large order monitoring function, which is displays in the chart and detailed list, helping users to view the flow trend of the current token;
4) Optimized token information to help users to check relative token information;
5) Optimized the global market, and adding chart display, helping users to
easily
view the global market of the current token;
6) Added assets flow function, which helps users to check assets flow of current token through chart and list;
7) Optimized market selection display,helping users to switch markets in the trading interface;
8) Added margin trading, enabling users to margin trade;
9) Added order screening for sport trading orders and margin trading orders.
5. Opening Page
1) Replaced opening page.
6. Other
1) Added the Vietnamese language.
Referring gate.io to your friends to earn 30% commissions in the affiliate program at
https://www.gate.io/myaccount/myreferrals
gate.io New Features:
Spot Trading on gate.io (200+ tokens): https://www.gate.io/trade/BTC_USDT
Margin Trading on gate.io (Long or Short): https://www.gate.io/margin_trade/BTC_USDT
Lending on gate.io (secure and stable, high annual return):
https://www.gate.io/margin/lend/USDT
Download gate.io APP: https://www.gate.io/mobileapp
Download Wallet.io (ALL in ONE): https://www.wallet.io/
Follow us on
Twitter: https://twitter.com/gate_io
Telegram: https://t.me/gateio
Instagram: https://www.instagram.com/gate.io/
Medium: https://medium.com/@gateio
gateio.pro
Nov.6, 2018